Bonded Warehouses in Foreign Trade Zones
Your

U.S. Customs Broker
LET'S

 GET STARTED WITH YOUR QUOTE

We strive to make exporting hassle-free
Bonded Warehousing Services
The U.S. – Chinese trade war has begun and the retaliation is most felt by helpless companies who source their materials from China.
Both countries have been putting tariffs on the other goods being imported to the respective countries. In the end, it is the importers who have to suffer being caught in the middle of the fight.
Countries around the world levy tariffs or duties on products that are being imported or exported. However, we mainly observe that the additional price hikes are mostly experienced on imports rather than export. A government introduces tariffs on products either to make a profit or to support local manufacturers as the importers will turn to local production houses if the imports turn out unprofitable.
The US-China trade war happened as a result of the U.S. making the move towards supporting local manufacturers. The increased duties on Steel and Aluminum from China marked the beginning of trade war. However, when evaluating the causalities, it is clear that they comprise of importers whose livelihood depended upon the profitable prices that the imports bring. 
That said, there are certain ways in which the importers can escape the immediate the wrath of the new tariff rates. At Pedraza Customhouse Brokers never infringe the lines of the law; it is our promise to our clients. We being a customer-oriented trade facilitator, we offer our customers two best options that help companies to continue their business without worrying about the tariffs or duties – Bonded Warehouses and FTZs or Foreign trade zones.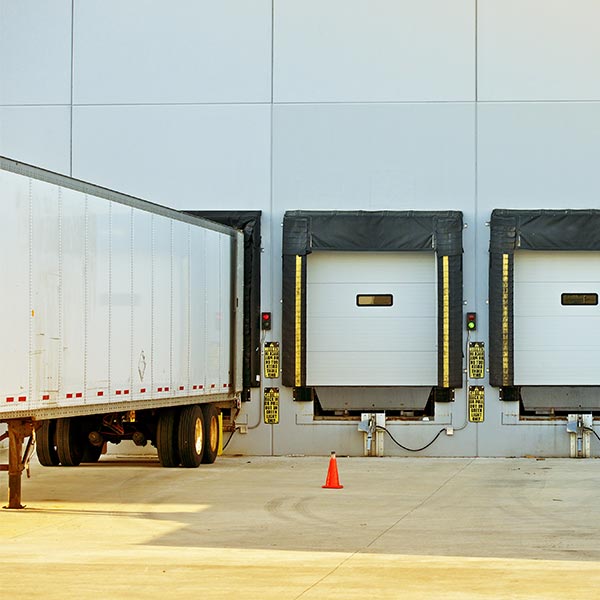 Bonded Warehouses
Bonded warehouses are storage areas that can house imports without needing the importer to pay import duties. With such an arrangement, the importer will get two major benefits. The importers will not have to pay VAT or duties on the imported goods until it is ready for consumption. The second advantage is that the warehouse provides a layer of security to the imported goods, helping the importer to have some peace of mind. Pedraza Customhouse Brokers offer our clients with Bonded warehouse facilities so that they can continue developing their business even amidst the high rates of tariffs levied on the Chinese goods.
Additional benefits of having access to a Bonded warehouse are;
The companies won't have to pay for goods that are in transit for export. Therefore, if a company has imported goods prepped for export, they can store the goods in a bonded warehouse without paying duties or tariffs on the same.
The companies won't have to pay for goods that they have not sold. Hence, the company is not required to make payment for the entire goods, reserving the capital of unsold goods for other productive purposes.
Products stored in a bonded warehouse is exempted from price variations caused by inflation. This applied from the moment that they enter the U.S. soil.
Bonded warehouses are located within the U.S. borders and fall within the U.S. jurisdiction. The importer must file customs entry before the goods are brought into the warehouse. Pedraza Customhouse Brokers pioneer in international trade and are able to help you with all your import-export needs.
FTZ or Free trade zone
If you are looking for another way to oversee your import-export trade amidst the high tariff rates on Chinese goods or any goods in general, the next best option is an FTZ (Free Trade Zone) based operation. Free trade zones are areas that are either in or near to the United States Port of Entry. FTZs function similarly like a bonded warehouse but has additional benefits like inverted tariffs and weekly entry filing. All FTZs are approved by the CBP.
Pedraza Customhouse Brokers Inc operates a Foreign Trade Zone (FTZ) warehouse to benefit our clients' import and export needs. FTZ was created by the U.S. government in the 1930s to encourage international trade and the competitive spirit our country is known for today.
An FTZ is designated by CBP and considered to be outside the territory of the CBP but within the U.S. where foreign and domestic merchandise is held under an FTZ bond. Customs duties and excise taxes are due only when the merchandise is transferred from the FTZ for U.S. consumption or export.
Benefits of an FTZ include:
Deferral of or reduction in duties paid
Inverted duty rate for manufacturing
A Foreign Trade Zone can help a company lower the cost of importing by delaying the payment of customs' duties until the materials are needed or with the benefit of inverted duties. Let us help you navigate the weekly entries and inbonds.
Rely on us for:
FTZ general public warehouse in El Paso

Electronic 214sWeekly

FTZ entries, exports, and inbonds

Reporting for inventory control purposes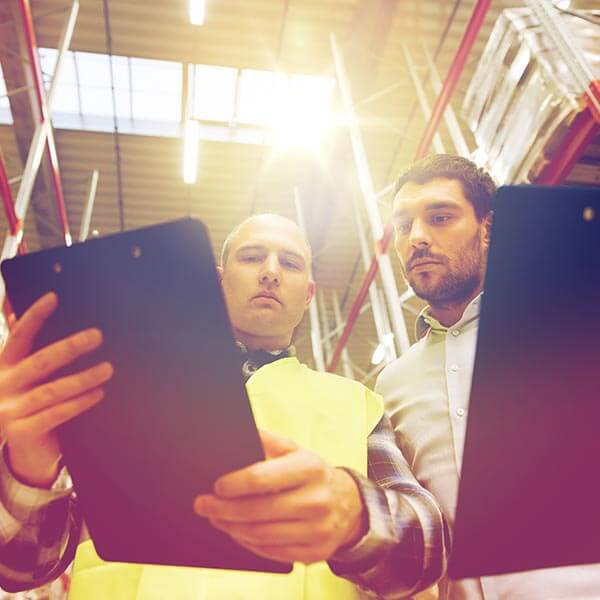 When compared to a Bonded Warehouse, Free Trade zones offer more in terms of versatility and the final choice of selecting one depends purely on the type of business or the company that is need of the particular service. Both options have their own unique perks and quirks that help the companies tackle complexities arising out of tariff hikes.
We offer comprehensive services in both bonded warehousing and FTZ, enabling us to draw the following comparison.
Only FTZs can help companies benefit from inverted tariff rates. An inverted tariff duty rate is formed when the duty of the finished goods is lower than the sum of each component used in the production.
FTZs follow weekly entry filing while bonded warehouses follow daily entry filing.
FTZs can also be manufacturing facilities that assemble various raw materials into finished products. No duty is levied in this process. Bonded warehouses do not have this luxury.
Foreign and domestic goods can be stored in an FTZ while bonded warehouses can only store foreign products.
Customs bond is required for all entries in a bonded warehouse while the same is not necessary for an FTZ.
All goods in a bonded warehouse are liable to taxation while only domestic goods that are not meant for export are taxed in an FTZ.
An FTZ has unlimited storage period while that of a bonded warehouse is limited to 5 years.
There are only a few of the differences between an FTZ and a bonded warehouse. In definition, both may seem similar but then you review them closely, their differences become clear. Many companies follow a false belief that FTZs are widely superior to bonded warehouses. But in reality, FTZs are mostly beneficial if your business does not involve selling the imported goods domestically. In such cases, a bonded warehouse hold the upper hand as they can transit goods domestically as their paperwork is priory checked for approval.  This is why it is essential that you make the right choice when selecting an option for your business.
Confused about choosing between a Bonded Warehouse and FTZ for your business? Let us make things simple for you! Pedraza Customhouse brokers have been helping numerous clients in making the right choice for their businesses when it comes to international trade. Contact us to know more about our services and how we take the hard work away and giving you more time to concentrate on building your business.